https://docs.google.com/forms/d/1MpV39sqKgzhsdDG99ROwrHQHC2TADdDu1R3ggcdbs_o/edit
What would a world that's child-friendly look like?
The first lockdown provided me with a fresh perspective and prompted me to introspect deeply. It made me contemplate the direction I wanted to take as a designer, a mother, and an educator.
The abruptness of the lockdown caught us off-guard, with schools shutting down and home learning becoming our new daily routine. Managing education took on a newfound significance, especially for those of us experiencing early childhood education firsthand. Balancing work while being there for children who are just learning the basics of socializing and communication is no little feat.
Amid the pandemic, I found myself engaging in daily co-design and co-creation activities with my child. We drew, constructed setups, made stop-motion videos, and experimented with various materials. As kindergarten was unavailable, I employed design methodologies to keep her engaged. This time became an opportunity for both of us to bond and tap into her imagination, providing an enjoyable escape from the world's happenings.
Through closely observing her daily life, I began to realize that the world around her wasn't designed with her and her best interest in mind. At times, she struggled to fit in because she couldn't comprehend or interact with her environment. This led me to acknowledge that our cities, everyday objects, interfaces, services, and products aren't designed with children in consideration.
I'm raising a question: What would a world that's child-friendly look like? To quote George Monbiot, "This is a crucial and often overlooked subject. If our cities aren't designed for children, they're effectively excluded. This means they miss out on connecting with the physical world, nature, civic life, and their own capabilities." I am really interested in how design can improve life and empower children, parents, designers, researchers, entrepreneurs, innovators, educators, communities and the society in general. Through intentional design I want to build solutions grounded in a child-centered and children's rights-based approach. This way, we can fashion new worlds that are suitable and equitable for our children, both as humans, full beings and as active citizens.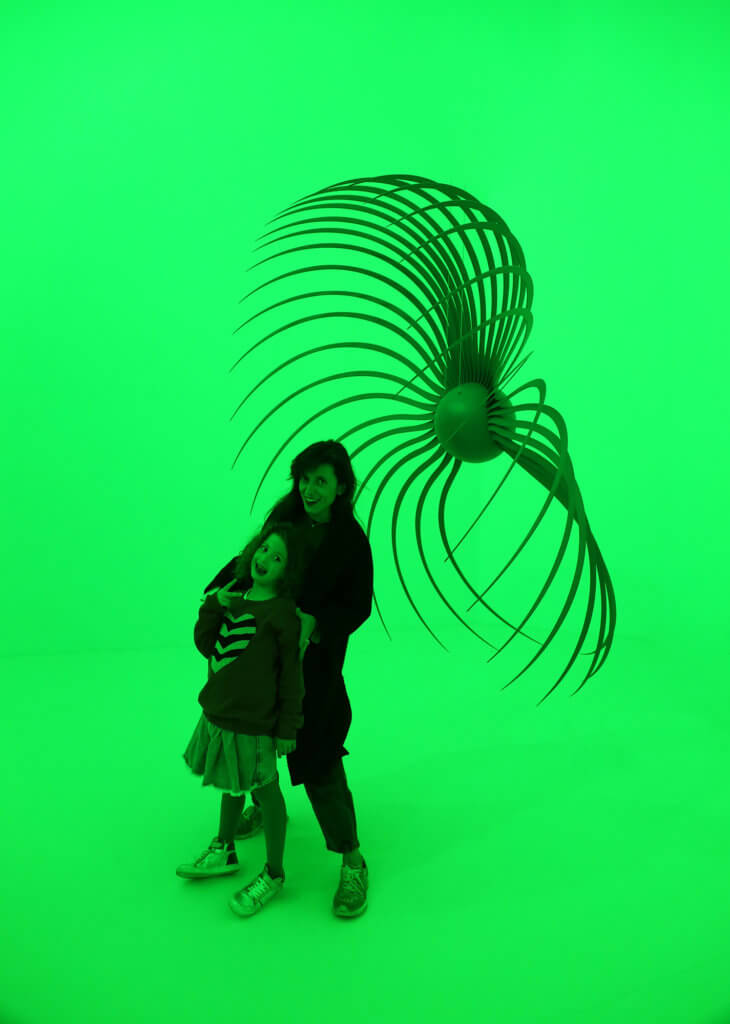 About me
Hello I am Clara Vieira Rodrigues! I am a designer with a MA degree, a design activist and researcher. In 2008 I've founded my own design and innovation studio, Claan, now with large experience in signage design, interaction, XD, UI & UX, audiovisual production and experiential design. I serve as a dedicated mentor, guiding individuals and startups on their journeys to success at NEW INC the New Museum of Contemporary Art NY incubator for art and technology.
I am a passionate volunteer who took the initiative to found the Portuguese chapter of the Designing for Children's Rights Association and serve as its General Manager. My role allows me to contribute to promote children's rights, and I am committed to driving positive change in society.
I am from Porto, Portugal but I have lived in many cities, including overseas, in 2004 I studied interaction design at the Willem de Kooning Academy, in Rotterdam. Early in my career, from 2005 – 2007, I've lived in Vienna working as a freelancer at Siemens Austria. In 2011 I've join the International Acceleration Program Startup Chile by the chilean government, and lived in South America, giving several lectures and sharing expertise in creativity, entrepreneurship and digital creative design at the Pontifícia Universidad Católica de Chile, Faculty of Architecture, Design and Urban Studies in Santiago, Antofagasta, Vale Paraíso, São Paulo, Brazil and Porto, Portugal.
I exhibited my work as a visual artist at the Angewandte University of Applied Arts, Vienna, at the Villa Zebra Rotterdam Children's Museum, Fabrica Features in Lisbon and the Mama Boat Gallery in Rotterdam, Netherlands.
I was an invited tutor, coach and mentor at the School of Startups, an acceleration program for entrepreneurs of the Science and Technology Park of the University of Porto and at Startup Pirates. Founding member and managing director of Girls in Tech Portugal.
I am the mother of an inspiring girl.